Our Team
If it weren't for the dedicated people associated with MTRI, including staff, volunteers, and researchers, this organization would not have grown to be what it is today. Want to learn how to join the team, get updates from the research institute, and become more involved in general? Sign up to become a member, watch for job postings on our news page and social media, or check out our volunteer opportunities.
Biographies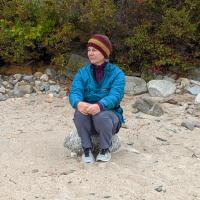 Jane Barker
Co-Director/ Forest Program Coordinator
Jane is one of MTRI's co-directors, along with Jeffie McNeil, and oversees the forest program. An outdoor enthusiast and nature lover as a child, her studies and volunteer work in the UK introduced her to a career in nature conservation on the west coast of Scotland, where she spent many happy years as a mountain ranger for the National Trust for Scotland. On moving to Canada with her family fourteen years ago, she learned much about and fell in love with the Acadian forest, and has focused much of her work at MTRI on forest stewardship projects, outreach and education. It has been a joyous journey to continue working and learning about with a diversity of passionate co-workers, land stewards and partners!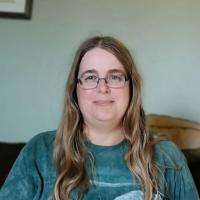 Jeffie McNeil
Co-Director / Species at Risk Biologist
Jeffie McNeil is one of MTRI's co-directors, along with Jane Barker. Jeffie focuses on species at risk as well as finance and budgeting. She began working with Blanding's turtles in the 1990s when she did her honor's thesis at Acadia University, followed by her MSc thesis. Upon graduation she continued working with Blanding's turtles, Eastern ribbonsnakes, and other reptiles at risk as recovery coordinator. She is a co-chair of the NS Reptile and Amphibian Recovery Team and manages the species at risk resource site. She is grateful for the chance to get to know these long-lived turtles and work with amazing volunteers, staff, students, and partners.
Jenn Chivers
Office Manager
Call or email us at MTRI and you'll likely speak to Jenn, our office manager. Jenn plays an important role in almost all our projects at MTRI. Keeping things running smoothly and keeping everyone organized is a tough job but Jenn accomplishes it all!  When she's not at work, Jenn enjoys spending time in nature and with her family. 
Laura Carter
Forest Stewardship Intern
Laura has worked at MTRI since January of 2022, shortly after completing her Master's degree in Resource and Environmental Management at Dalhousie University (DAL). During her time at DAL she worked with the Department of Natural Resources and Renewables on projects involving site productivity and old growth forests, combining her interest in forest ecology with her background in Geology, in which she holds a BSc. from Saint Mary's University. Laura is currently working on developing a pilot incentives program for species at risk on private woodlots, as well as assisting with old growth forest research and outreach projects. In her spare time Laura enjoys yoga, ultimate Frisbee, tending to her extensive collection of houseplants, and hiking with her dogs.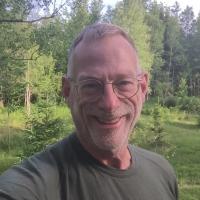 Tom Neily
Botanist and Lichenologist
Tom Neily has been surveying the forests and wetlands of Nova Scotia for the Boreal Felt Lichen and other rare cyanolichens for over fifteen years. He is happiest when in the field especially in good habitat which is becoming noticeably more difficult to find. Not content with that challenge he is actively collecting and maintaining a bryophyte collection which currently consists of over four thousand specimens from the maritimes and has found several species previously not recorded for the area. Tom also has an interest in vascular plants, fungi and all species at risk.When not in the woods Tom enjoys adding to the diversity around his home on the north mountain in the Annapolis Valley specializing in not-so-common trees and shrubs.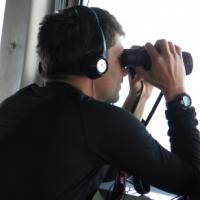 Brad Toms
Wildlife Biologist
Brad Toms started working as a Wildlife Biologist for MTRI in 2009. Previous to that he studied seabirds and other bird species at risk for Canadian Wildlife Service, Massasauga Rattlesnakes for Parks Canada and Black Bears for the Ontario MNRF. Brad's projects almost always focus on recovering species at risk in Nova Scotia through collaborative studies and stewardship. In his spare time he enjoys staring at the ocean looking for pelagic seabirds, orienteering and spending time at Shingle Lake.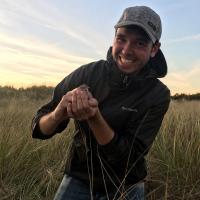 Chad Simmons
Ecologist
Chad joined the MTRI in 2020 while finishing up his MSc at Dalhousie University, researching the habitat of rare forest plants. He grew up in Kespukwitk, Southwest Nova Scotia, in the small tidal village of Bear River, where the rich biodiversity of his rural town fueled a passion for forests, plants, and other wildlife. Chad manages MTRI's forested wetland work, our old growth forest research, our social media accounts and any other project he can get his hands on. He is a dedicated science communicator and is always trying to encourage a love for science and nature.
Colin Gray
Ecologist
Colin Gray has been involved with the Mersey Tobeatic Research Institute since 2008. Joining the team as a volunteer, a member of the Board of Directors, Chair of the Board of Directors and since 2013 as a regular full time staff member. Colin spent 20 years in policing before returning to his earlier passion for environmental science and research. He has had the pleasure of working with a dedicated and passionate team of researchers on a multitude of interesting projects in the past 13 years and credits the team for his success and continued enthusiasm. 
Lori Phinney
Species at Risk Biologist
Lori first began at MTRI in 2016 as a summer student through a Clean Internship then returned in 2017 upon completing her biology degree at Acadia University. She worked on a variety of SAR projects (e.g. Chimney swifts), planning and coordinating meetings and events. In 2019, she started her master's research at the University of Waterloo under the supervision of Dr. Hugh Broders and in partnership with MTRI and Kejimkujik National Park and National Historic Site. Lori studied the status of endangered bats in Nova Scotia and now leads the MTRI bat project and helps coordinate reptile projects.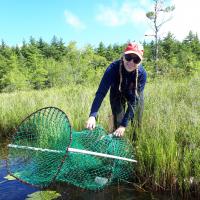 Carter Feltham
Reptile Researcher and Data Analyst
Carter Feltham officially started as a summer student with MTRI in 2014 fresh out of high school, however she had been volunteering with the Blanding's Turtle nesting program since 2003. Through those years she has worked on several projects, but always continued with Blanding's Turtle initiatives. She went to Acadia University for a Bachelor of Science, and ended up with an offer to do a Master's degree focusing on a newly discovered group of Blanding's Turtles. She continually works on analyzing data for both Blanding's Turtles and Eastern Ribbonsnakes while leading the reptile field team to monitor known populations. Most recently she has been working on analyzing habitat use of Ribbonsnakes, nesting success of Blanding's Turtles, and creating maps in GIS.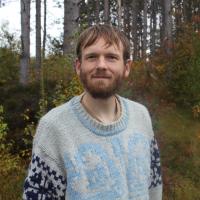 James Neish
Field Researcher
James started at MTRI in 2014, monitoring Blanding's turtles in remote places in Kejimkujik NP&NHS, after having worked for Friends of Keji since 2011. He is a nature lover who works on all kinds of projects at MTRI. It takes a long time and a lot of focus to properly manage the data we collect, but James does it with a smile! When he's not working, he enjoys spending time outside and learning about the great biodiversity in Nova Scotia! He also has a keen interest in neuroplasticity, especially with regard to overcoming learning struggles.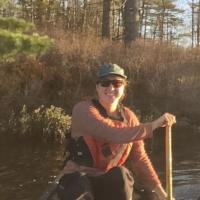 Abby Lewis
Forest Stewardship Coordinator
Abby has worked at MTRI since the fall of 2018 on a variety of forestry, outreach, and species at risk research projects. She previously graduated from the University of Northern British Columbia with a BSc. in Forest Ecology and Management, and is currently studying at the NSCC Centre of Geographic Sciences (COGS) toward the Geospatial Data Analytics graduate certificate. Having grown up in southwestern NS, Abby is pleased to be rooted in the community as a member of MTRI and other local organizations. In spare time she enjoys exploring the waterways of southern NS, bird watching, and roaming about in the woods.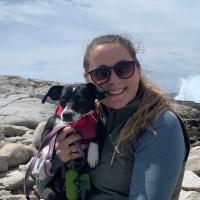 Alysha Griffin
Communication and Municipal Outreach Coordinator
Alysha has joined our team as a Communication and Municipal Outreach Coordinator working on projects related to the Kespukwitk Conservation Collaborative. Originally from rural Prince Edward Island, Alysha moved to Nova Scotia after finishing her Bachelor of Science at Memorial University of Newfoundland in St. John's, NL. Having lived in three out of four Atlantic Provinces, Alysha has a particular affinity for the ocean and coastal areas. She recently completed her Master of Environmental Studies at Dalhousie, with her thesis research focused on ecological and social connectivity in the Kespukwitk/Southwest region of Nova Scotia. Alysha's interests focus on the social side of conservation, in particular conservation social science, local knowledge and community engagement in conservation, and environmental and social psychology. When she's not working, Alysha spends much of her free time enjoying her endless list of hobbies, including painting, gardening, and hiking with her dog Arrow (pictured).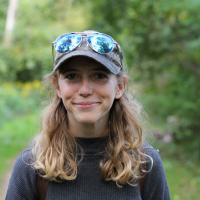 Marie Racioppa
Priority Place Engagement Intern
Marie Racioppa started at MTRI in January 2023 as a Priority Place Engagement Intern. Marie is broadly interested in ecosystem stewardship and the recovery of declining species across Canada and globally. She is originally from Ontario and obtained a B.Sc. from the University of Toronto and a Master of Environmental Studies from the University of Waterloo. Her previous work focused on using tracking data to inform conservation planning decisions for game bird species including Greater Sage-grouse and Mallards. She is excited to build on her passion for science communication and inspire community members to connect with the land via outreach and engagement for MTRI. Marie loves being outside and spotting unique or rare wildlife, especially when scuba diving and birding.